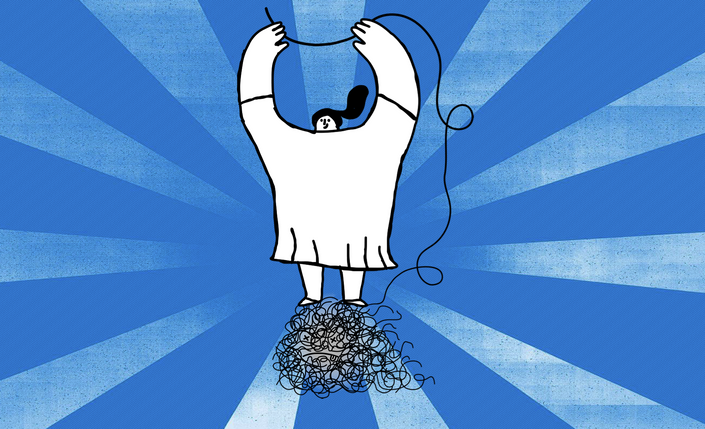 Creating Momentum Program
A program to build better habits, mental strength, and reclaim your attention.
Watch Promo
Enrol in Course
What content is covered in the course?
This course teaches you how to:
End last minute cramming

Hack your motivation to get started with your work

Create solid habits for study success and healthy living

Make your work less overwhelming

Learn more in less time

Break free from the Grade Obsession Trap

Redesign your environment to supercharge your focus

And much more!
What's this program about?

The Creating Momentum Program is designed to help you reclaim your focus and move into action to achieve your goals.
This 10 week program offers simple methods and strategies to succeed in your studies, work, and in life. It covers a range of effective evidence based strategies and tools to help you cultivate better study habits.

Why is this program needed?

We face challenges of self regulation like never before. Our devices can make these challenges worse. As soon as things become uncomfortable with your work, you can easily distract yourself and escape to instant gratification.

This program is designed to help you develop the capacity to tolerate mild discomfort and persevere in the face of challenges.

When you sign up to the program, what's included?

A year's access to the online program (10 modules)

Access to over 50 videos

PDF worksheets to help you integrate the strategies into your life

A copy of Ace Tests, Exams, and Big Life Projects (posted out to you)


Email support and coaching from Dr Jane Genovese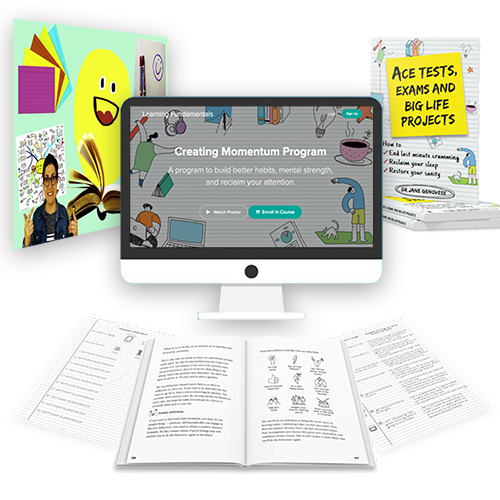 Note: A teacher-led school version includes additional resources. Check it out here.

Free copy included with course subscription!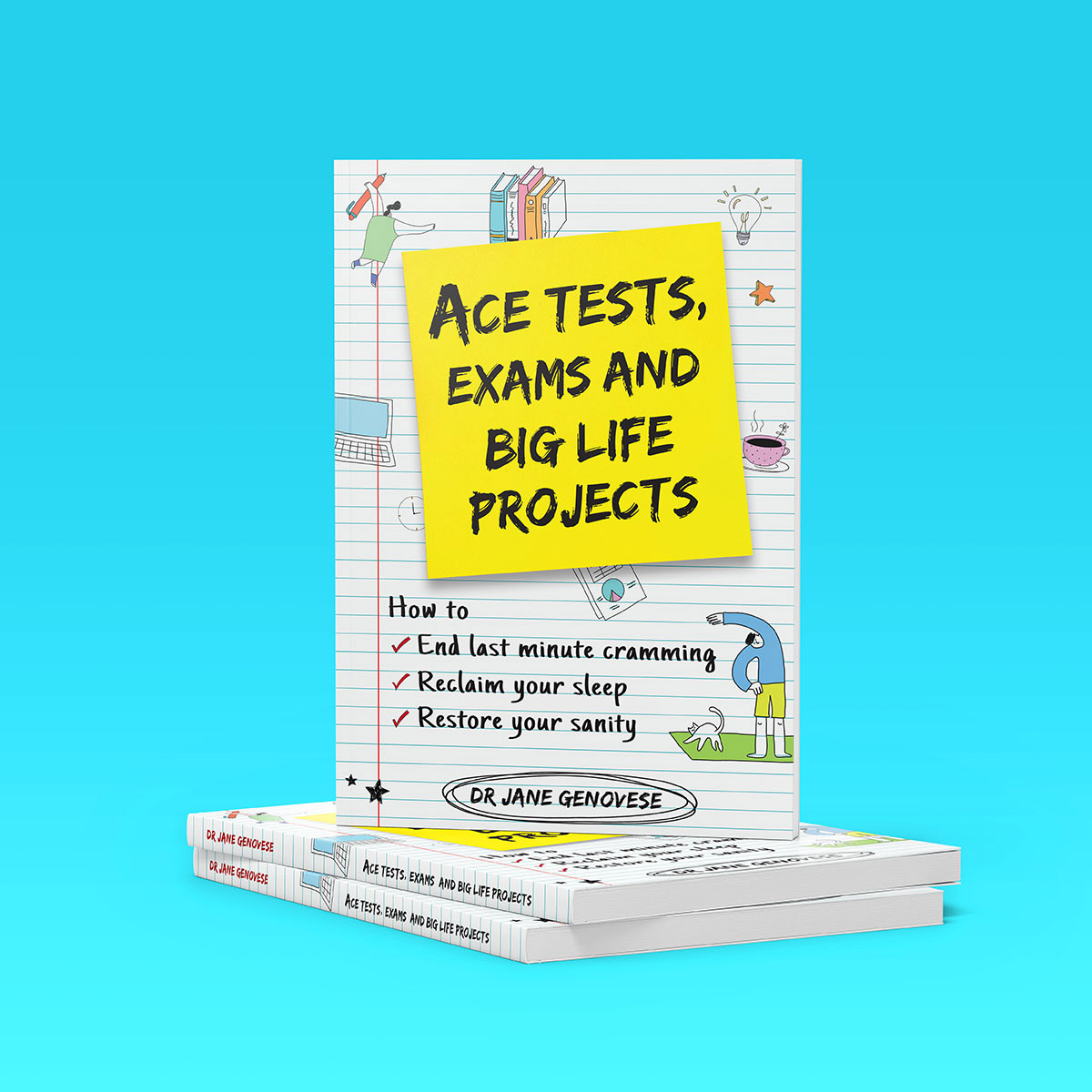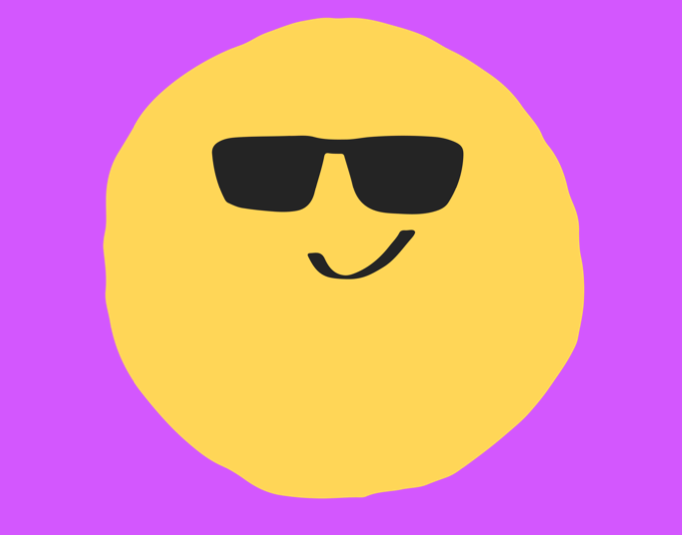 "The way in which Jane guides you through the program to face overwhelming tasks or even situations, together with the actionable advice on creating new habits or achieve behavioural change and the weekly challenges to help nail down the core takeaways, helped me complete my MSc thesis when I was struggling even with writing a sentence."
- Participant, Creating Momentum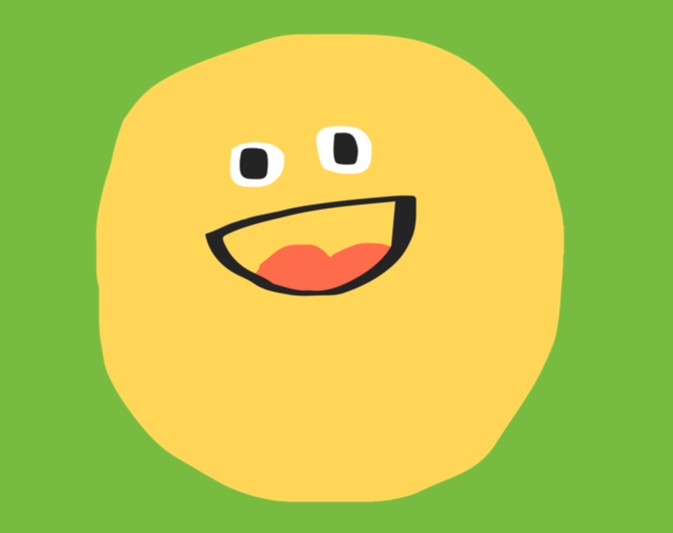 "I love to learn new things, and I always get excited about new projects I want to work on. Still, I lacked structure, and I seldom was able to finish things I started, that made me very unsatisfied. During these 10 weeks with Jane I have learnt about what was blocking me, and about many strategies I can put in place to get things done that are important to me. Jane course was very well structured, and her enthusiasm is contagious."
- Participant, Creating Momentum
Course Curriculum
Week 1: First, Let's Meet the Beast!
Available in days
days after you enroll
Week 2: The Myth of Motivation
Available in days
days after you enroll
Week 3: How to Change Your Behaviour
Available in days
days after you enroll
Frequently Asked Questions
Can I preview the course?
If you are a teacher, deputy principal, or year coordinator at a school, I can give you a 7 day access pass to preview the program. There are additional resources available (i.e., lesson plans and group activities) to make this a teacher-led program.
I'm not a high school student. Can I still do the program?
Absolutely! Everyone can benefit from the strategies in this program. Masters students, PhD students, and people returning to study later in life have participated in the Creating Momentum program.
I have a year group I would like to sign up to the program. Are discounts available?
Yes, discounts are available for schools. Check out the teacher-led version for secondary schools
here
.
Your Instructor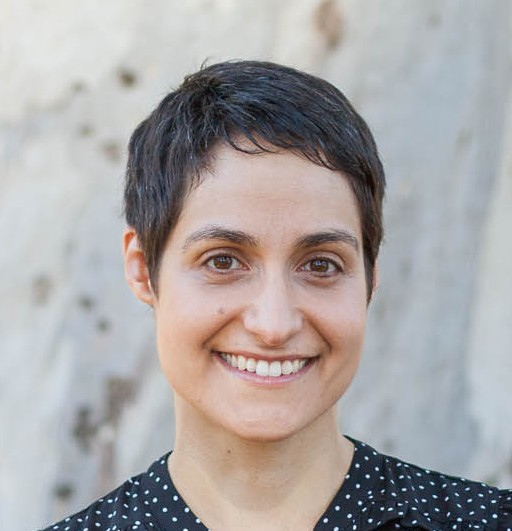 Dr Jane Genovese has over 15 years of experience working with thousands of secondary and tertiary students. She regularly delivers presentations on topics such as effective study habits, combating procrastination, and cultivating better focus. She has degrees in Law and Psychology and a PhD from Murdoch University.